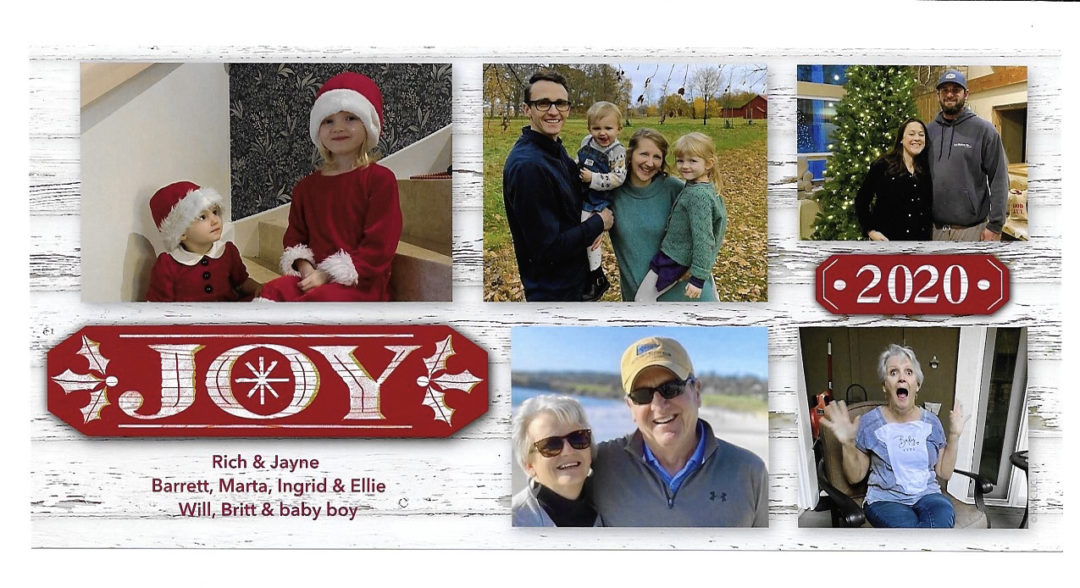 It's Summer of '78 and I'm tracking swimming pool water through Vic and Peg's house (we were supposed to dry off first), and I land at the kitchen counter with Amie to meet Rich and Jayne, our new youth pastors. 
It's Fall of '79 and I'm under Redwoods in Mount Hermon; Jesus becomes a real friend to me.
I declare, to Rich, "It's real now, I'm in. I'm going to follow Jesus."
I'm crossing the border into Mexico for a mission, Rich is driving.
I'm jumping off the roof of a houseboat (forbidden) Jayne is below deck.
I'm sitting on a scratchy green couch navigating the woes of high school in an office with a door that's always open, Rich at his desk.
And there's Jayne, opening their front door for Bible study and cooking lessons and the assurance that I am welcome, and belong.
I don't talk about my childhood without highlighting the transformational relationship to which Rich and Jayne invited me. And while I could fill a page with fun (and often embarrassing) stories, I'll fast-forward to the recent past.
I found myself fully spent about 5 years ago. Chris and I had launched our young-adult kids and were busy with work. The luxury of an empty house and solid careers seemed like the perfect recipe for taking a deep breath and enjoying life, but instead I felt like I was underwater. I'd experienced several losses as well as an increased level of responsibility at work. And while I serve in a parachurch ministry, the presence of God seemed very far away. I was drowning.
Over a cup of coffee, Jayne shared about Spiritual Direction supported through Santa Cruz Fellowship. She invited me to join her in Lectio Divina.
I felt like I was coming up for air; she was inviting me back to what I knew in my early years with Jesus. Not long after that coffee, I joined a cohort with Jayne, taking a deeper dive into spiritual practices. I became aware of God's presence in each moment in each day. My own abundant life came back, and it started to impact the lives of those around me. I returned to the living room at Rich and Jayne's house, and found in their hospitality, the work of the Holy Spirit renewing me.
As I reflect, I see how a lifetime of relationship with Rich and Jayne has drawn me closer to the heart of Jesus. And I know that it's never just about me (something else they taught me!) Their ministry through Santa Cruz Fellowship invites others into healing spaces like I experienced. For those in prison, for the lonely, for those in difficult marriages and parenting situations, and for others like me; who long for grace and mercy, Rich and Jayne create holy space and invite. It's who they are. It's what they do.
So thank you, because as you support their work through Santa Cruz Fellowship, Rich and Jayne can continue to demonstrate the kingdom of God, alive and well, through their gracious friendships, humble service and generous hospitality. Please consider joining my family in financially supporting Rich and Jayne; resourcing them to continue their reach into the lives of so many who long for Jesus.
Grace and Peace,
Teddi Pettee
Youth for Christ, USA